A bachelor party is one last raunchy night out with the boys before the wedding and most of the time this involves hitting up a strip club. These clubs can be a lot of fun, with gorgeous women gyrating on the stage, plenty of drinks, great music and a fun and sexy atmosphere.
Of course, when you are in a strip club you will need to behave like a gentleman and follow the accepted etiquette. If you act inappropriately you are likely to be shown the door rather abruptly by a burly bouncer.
So how does one avoid being shown the outside of the club, especially if they're familiar with the common courtesies and etiquette in strip clubs in their country?
Here are some tips to keep in mind for following appropriate strip club etiquette during your Montreal bachelor party:
Tipping
Chances are, how you tip your strippers in Montreal is quite different from what you're used to. You may be enjoy the custom of throwing money on the stage, but our currency doesn't allow for that! In Canada, we have metal coins instead of 1-dollar bills.
Instead of slipping the stripper a coin that she has to awkwardly fumble around with, tipping dollar bills to the girls dancing on stage is replaced by a bouncer tip when you arrive at the club. Tips range from $5 to $10 per person.
No Two Clubs are Alike
Just because one club may let you do something doesn't mean that's the scenario across the board. You'll need to show some care in ensuring you know what is allowed and what isn't at the clubs you're attending. For instance, some allow more contact with the strippers than others. Some may not even allow contact. It's kind of a crap shoot that you'll need to pay extra close attention to.
If you aren't sure, always ask the stripper for consent before you touch her.
Respect Privacy
We get it. It's way too easy to get attached to a girl, especially when she's spent the past 20 minutes grinding against you. But you have to remember that they're simply doing their job and there isn't really a sexual bond growing between you two.
Mindy, Mandy, Cinnamon- don't ask the stripper about her real name. She has an alter ego for a reason – she wants to keep her job separate from her personal life. Don't inquire about anything that doesn't involve your little rendezvous in the strip club.
Know Before You Go
Just like how different strip clubs have their own rooms, each club can also have its own pricing. You may think you're ordering cheap lap dances based on a price you paid elsewhere but wind up staring at a bill that you can't afford.
Always ask the price of a dance upfront. You absolutely don't want to start tacking on dance after dance only to find out they're far more expensive than you anticipated.
No Photography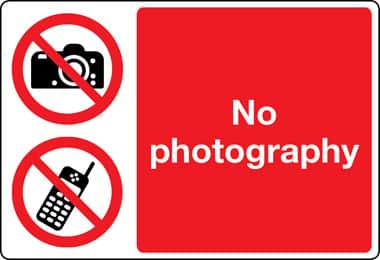 This is pretty self-explanatory. You may have access to a camera thanks to your smart phone, but be sure to avoid using it.
If you are spotted taking photos or videos with your phone, you will likely be kicked out. Oh, and your phone will be cleared out, which leaves you with nothing but sorrow and regret to remember the evening by.
Grooming is Important
You may think this only pertains to the girls providing the service, but no. You need to adhere to this concept, too! Make sure that you are clean and well dressed. The strippers don't want to give a lap dance to someone who smells bad. And do you want to be that guy that they talk about after their shift is done?
Pace Yourself
Alcohol is both a curse and a godsend. It's far-too easy to overindulge and wind up being a drunken mess. Throughout the night, it's best to keep your alcohol consumption under control. If you get too wasted you will embarrass yourself and are more likely to act inappropriately.
Not-too-mention, you won't remember a thing!
Extra Cash for Gratuity
For a strip club to come together, it takes a lot of hands. Make sure that you have extra cash on you for the other tips that you will need, such as for the bathroom attendant and bartender.
The girls aren't the only ones that have been working all night to provide you with an unforgettable evening!
Don't Be Cheap
If it's the premium experience you want, it's going to cost you a little extra. Generally, the more you tip the dancers the better experience you will have. They will be more likely to give you preferential treatment, which will make your night a lot more fun.
Know the Boundaries
You may find yourself caught up in the moment and wanting a lot more than a lap dance. If it's available at that specific club, you'll absolutely know about it. You'll never have to ask. Which means…
Don't ask for sex acts. It's incredibly disrespectful to the girl and is just another reason for the bouncer to show you the door.
The main key to remember is that the strippers are not just naked bodies there to entertain you – they are people too. Treat them with respect and it will go a long way. If you act like a gentleman when you are visiting a gentleman's club, you will have much more fun and the overall experience will be an extremely positive one.
If you think you've got these down pat and are ready to start planning your bachelor party experience, give us a call today!